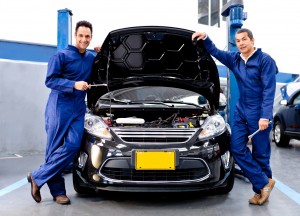 Longhorn Transmissions is a high quality local mechanic shop that specializes in transmission repair and installation. Our owner and operator Jeff Colvin has over 35 years of experience in the automotive industry. He started out greasing tucks and worked his way up.
With a passion for cars, in 1995, Jeff Colvin decided to use his expertise and experience to start Longhorn Transmissions. His goal is to provide great service and quality customer care to the local community. At Longhorn, you deal directly with the owner, not a middle man.
Longhorn Transmissions continues to be family owned and operated to this day. Additionally, we are fully insured for your peace of mind.
---

A STRESS FREE Arlington Transmission Service
Welcome! For over 15 years, Longhorn Transmissions has been providing excellent car repair services to the Dallas Fort Worth Metroplex. The community knows us as the go-to resource for transmission repair for both imported and domestic vehicles. We specialize in computerized transmissions and complete drive train in both old and new automobiles. We can work on automatic and manual transmissions. Our certified mechanics and trained technicians are courteous, fair, and knowledgeable. We can solve almost any problem.
We value our reputation for fast, reliable service at competitive rates. We are centrally located to get anywhere in the metro area quickly. We do more than emergency towing… in fact we will tow or haul anything that will fit on our truck or be safely pulled behind! Need a your trailer or RV moved and re-leveled? We can help!

Transmission Services
Foreign / Domestic
Automatic Transmissions
4×4 – AWD
Front Wheel Drive and Marine
Transmission Evaluations
Repairs and Replacements
Clutch Replacement
Custom Rebuilds
High Performance Rebuilds
Fluid and Filter Services
Flywheel & Clutch
Resurfacing & Replacement
Drive Train Specialists
Free Diagnostic Service
Free Towing W/ Major Overhaul